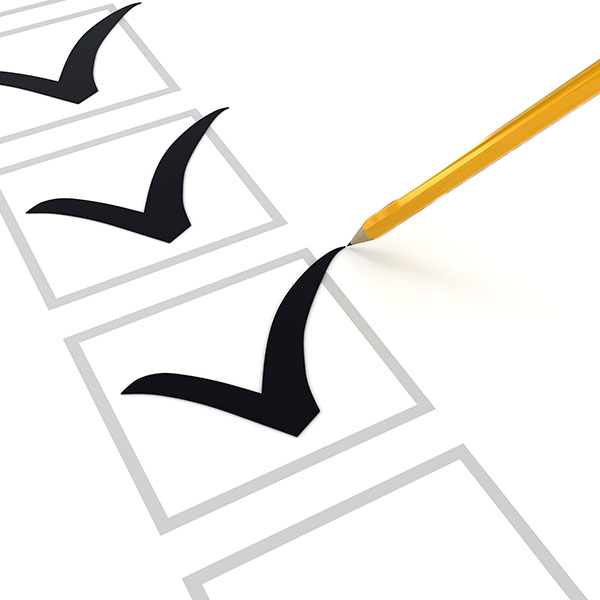 At Expert Heating, Air Conditioning & Plumbing we strive for 100% satisfaction in everything we do. We value your opinion and invite you to tell us and others about your experience with us. Please take a few moments to tell us what you think by leaving us a review here on our website or on any of these popular review sites or social networks.
Read what other customers have said about us.

All trademarks or brands on this page are registered by their respective owner and are not affiliated with our company, nor do they endorse or sponsor our products or services.
Reviews of
Expert Heating, Air Conditioning & Plumbing
(Based on 23 rated reviews)
05-Nov-2022
Product or service reviewed: Furnace chexck
Paul serviced our furnace last month and did a very good job. He found that the humidifier was not operating and fixed it quickly. We appreciated the good work.
17-Jul-2021
Product or service reviewed: Service and purchase
Great people,great sales,great service,just like having a member in the business!
11-Jan-2021
Product or service reviewed: Furnace repair.
Fast reliable service. Expert Heating is who I call for all my heating and cooling needs!
Stephen Young
Downers Grove, IL
09-Dec-2020
Product or service reviewed: humidifier
Anthony did an excellent job on this installation, mounted the wires and waterline very neatly, I was impressed with his attention to detail and his professionalism.
27-Oct-2020
Product or service reviewed: Furnace service
The name "Expert" is accurate! The service was performed in a timely and efficient manner by a polite and thorough technician, who explained all services performed. Last Spring they serviced my air conditioning units with the same great performance and I'll undoubtedly be calling them back for all future heating and air conditioning services, as they have truly earned a 5 star rating.
Ed Ludwig
Downers Grove, IL
04-Oct-2020
Product or service reviewed: Furnace & air conditioning
Joe, Don, & Anthony were all professional. Work was done neatly, & the clean up was very good.
25-Sep-2020
Product or service reviewed: Mitsubishi mini split and American Standard Silver 13
Expert AC installed a mini split for a computer room and replaced my whole house AC.. Great price, very professional, fast, knowledgeable Couldn't be happier! Highly recommend!
Mel Gehrs
Downers Grove, Il
03-Feb-2020
Product or service reviewed: New furnace/ac. 12/14/2019
Everything was fine. The servicemen that installed the equipment were very thorough and cleaned things up beautifully. Next day David installed and programmed a Honeywell thermostat on my iPhone and made sure I knew how to use it. He was very thorough. I recommend them to friends inquiring about heating and air conditioning services.
Jeanne Stevens
Westmont, IL
17-Nov-2019
Product or service reviewed: New Trane furnace 2016
I give Expert a 5 star rating. In an emergency they were here in 30 minutes at 11pm. So I called them in 2016 to replace my furnace, ac, and humidifier. They are very professional. I like that the owner came the next day to check out the installation. I will continue to use them to service my system.
12-Nov-2019
Product or service reviewed: Restored my heat and prevented me from getting ripped off!!! YAY
Woke up at 1:30 am to no heat!! I called G & R/Absolute, I couldn't remember who put our heater in 5 years ago so I called the first company that came up on home adviser. G & R told me it was a cracked heat exchange and the parts were on back order until January. My choices were to go without heat til January or buy a new furnace. I agreed to the new furnace and soon after I found my paperwork from the original company that put in the heater, Expert Heating. I called Expert and told them what was going on and that i called another company and they said I needed a new furnace. The man that answered at Expert talked me into having their technician David come out and take a look. David arrived within 30 minutes. He ran some tests and said I have to go on the roof. Ended up I had a large nut stuck in the vent, probably dropped from a squirrel. David from Expert said I didn't need a new furnace. G & R assured me there was nothing in the vent. I asked him how did he know since he didn't go on the roof. He said he looked in the pipe from the bottom. I am so glad the man in the office talked me into getting another opinion. I will call Expert for my heating and air conditioning problems from now on. Thank you Dave and the man in the office. I will be recommending your company to my family and friends.
Caron R Warnicke
Glendale Heights, IL
24-May-2018
Product or service reviewed: ac clean and check
Service is always Excellent and will alway call your company for all of our servies
24-May-2018
Product or service reviewed: AC seasonal check
Service was great.
13-Apr-2018
Product or service reviewed: Furnance & Air Conditioning maintenance
John arrived on time as promised and did a nice job walking my wife and I through all the aspects of the equipment maintenance. He had some good advice as well. Would highly recommend Expert.
Carl Bertrams
Naperville, IL
19-Mar-2018
Product or service reviewed: Failure diagnosed and furnace circuit board replaced.
John N. was outstanding in his ability to diagnose and solve my problem. Really a nice guy, and very professional and knowledgeable.
I just wanted to send a short note to again let you know how happy we are with the service you provided for us. My husband & I appreciate you taking the time to meet with us and listen to our concerns and needs. Your explanation of what would best suit us was not only practical but met our expectations.
The system is the best thing I've ever done – my wife and I are really very satisfied with the co – Expert has always been the best in our book and their personnel have always been courteous and knowledgeable about the Lennox System.
These guys are top notch and I am glad to have their support as a Reserve Army Officer who travels – I like to feel confident that I won't have any problems with equipment or people causing additional stress to the family. I am confident in this service and equipment.
I have already recommended Expert to a friend and they told me that they were very happy with them.
I have recommended this dealer to my friends and the dealer was recommended to me by a neighbor. In addition to the installation, the follow-up service has been timely and professional.
This correspondence is to personally thank you for helping me out in a time of great need. This the second time you have helped me. Both times I have gotten one day service for both the humidifier and the air conditioning. Both do exactly as you said they would.
The most important part of your service is selling me a first class product that really works well. It was installed in a very professional manner and not one thing of mess was left to clean up. Best of all, my brother who lives in Florida said I wish I could get service like this. I will recommend you to all my friends and when it comes time to need service you can count on my business.
I wanted to let you know how satisfied we are with our new system. The unit you recommended was perfect for our home. The new furnace is smaller and much less noisy and the AprilAire Humidifier is really more noticeable now in the midst of the heating system.
One feature of the system that we really appreciate is the electronic air filter system. I am a weekend cigar smoker and shortly after a cigar is finished, there is barely a trace of any smoke or odor in the house. And when we run it for an extended period, the house is as fresh as being outdoors.
John & Nancy B.
Downers Grove
At first, we were a bit hesitant to go with a completely new company for a job as big as a furnace installation and ductwork changes. However, from our first meeting with Joe for the estimate, through the completion of the installation, we found the customer service to be very professional and the installers detailed in their work.
Dennis & Rebecca C.
Downers Grove
Hello, I want to thank you for your kindness in lowering my furnace repair bill during these difficult economic times. I was laid-off in February of 2009 and 2010 has been especially grim, so help of any kind is genuinely appreciated. Mike was professional, thorough and kind, and I've placed a notice in the lobby recommending Expert to other condo owners, as well as posting a recommendation on LinkedIn. I will not forget your kindness and I wish your entire staff a warm, safe, joyous holiday season – bless you all!