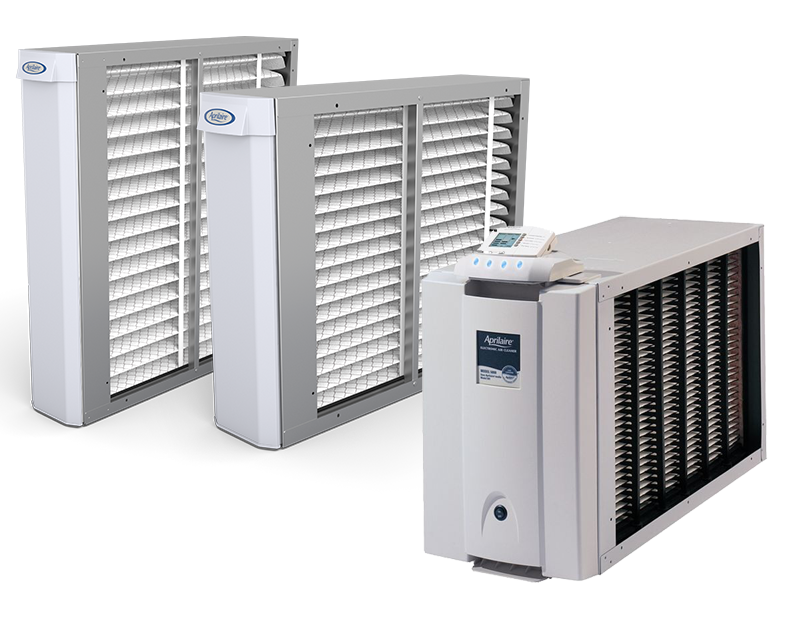 When you choose a genuine Aprilaire air purifier, you're choosing Healthy Air. You're also helping to both protect your HVAC systems from fewer service calls and to make them last. Whole-home air purifiers work to remove harmful particulates from your home's air such as mold, pet dander, airborne viruses, pollen, and odors.
Our air purifiers help create Healthy Air for your entire home, not just space or a room, and can help reduce triggers for allergy and asthma sufferers. With our Pure Fit Promise and Event-Based Cleaning with Programmable Thermostat, delivering Healthy Air to your home has never been simpler.
Aprilaire can help you control the purity of the air in your home with a whole-home air purifier. And unlike standard portable air purifiers, whole-home air purifiers are installed as part of your home's heating and cooling system in order to effectively remove polluted air not just in one room—but throughout your entire home.